Some Points about Turkey Citizenship by Starting a Business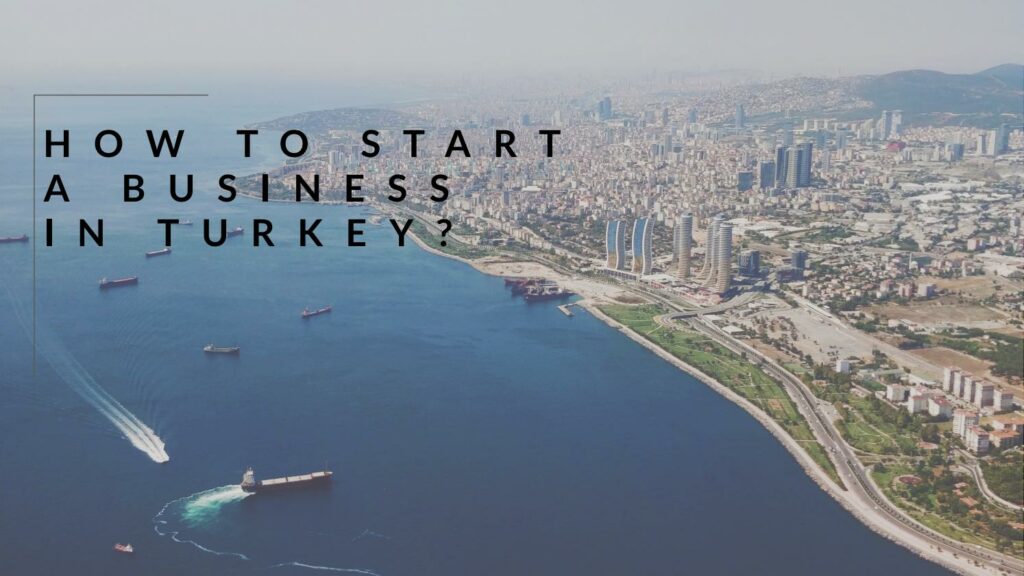 Turkey at the crossroads of Asia and Europe, is known as a country with high percentage of young population and fast growing and thriving economy. Hence, Turkey has been attracting a lot of foreign investors to the country.
Turkey is located in one of the most important regions of the world, and this strategic geographical location is one of the important points of interest for Middle Eastern investors. Purchasing a property in Turkey, is known as the most popular option for investors and we have already provided you with the related information.
Currently, there are 4 options in order to receive Turkey citizenship, including:
Investing in real estate.
Deposit cash in a Turkish bank.
Investing in shares in Turkish government bonds or venture capital.
Establish a business.
By investing in one of the 4 mentioned options, you will be able to obtain Turkish Passport in a short period of 4 to 6 months.
In this post, we tend to inform you more about how to establish a company in Turkey and the benefits of it.
Benefits of establishing a business in Turkey
Being the trading hub between Middle East and Europe, Turkey has an exciting competitive market. Also, Turkey's government provides support for all foreign investors and encourages them to run a business in this country.
As a company owner in Turkey, you will benefit from some factors such as:
Having low operating costs comparing to UK or US, gives you the chance to establish a business in Turkey with lower primary costs. Due to the fact that Turkey has a high percentage of young population, many of the students graduate each year and start looking for jobs. Hence, there are a significant number of young labor force with relatively low salaries. This a great benefit as long as it can lower the cost of your business.
If you have a strategic business plan, and follow the trends, you can easily find many customers for your company who would spend a lot of money on any trends without hesitating.
Support of Local manufacturers
There are a lot of manufacturers in Turkey who are willing to help you and make your ideas come true.
Incentives granted from the government
Investment incentive system is a way in which a lot of benefits are offered to investors and most of their expenses are reduced. Here are some of the benefits of this system for investors:
VAT and custom duty exemptions
Tax deduction
Social security premium support
Interest rate support
Land allocation
Income tax withholding support
The most important feature of establishing a company in Turkey, as it was mentioned above, is the issuance of your citizenship after employing at least 50 people.
How to set up for a business in Turkey
With the benefits of establishing a business in Turkey which was mentioned above, you may have become interested in doing it and you may wonder how to start it.
As a foreigner investor you will be able to open a private limited company in Turkey but first of all, you need to look for some solid legal advice and then do some research with the relevant authorities. In order to receive solid advice, you can find a competent lawyer, but make sure that he has the current and up to date information about legal issues.
Most of the investors, would like to set up businesses which are in some ways related to tourism or other sectors serving foreigners, such as bars, restaurants, hotels and shops.
Also, notice that there are some fields of activities which you are not allowed to start working in without the prior approval from the Ministry of Commerce and Industry. These include banks, factories, private finance institutions, foreign currency exchange offices and companies subject to Capital Market Law. Check the type of your business with your lawyer in advanced.
The process of incorporating a company in Turkey is quite straightforward and you will be able to start your business within a short period of time in case everything is in order.
And, here is how the process of setting up business is done:
The director of the company needs to sign the article of association.
The article of association must be drawn up legally and conform to the article 279 of Turkish commercial code.
The documents must involve the word "limited" in the company trading name.
Founders need to state their nationality, full name, address and trading address.
The documents are then taken to be officially notarized and translated.
The minimum share capital must be deposited in a bank under the name of company.
Investors must start the registration process which includes paying a fee to the Turkish Commercial Registry Office and receive registration certificate.
Finally, the company owner must register for VAT and all tax authorities.
As an overall tip, we suggest you to do your research carefully and find the best lawyer and accountant for yourself and draw a business plan that will never face a failure.
For your information, please note that investment in real estate in Turkey is still the most popular option among investors.
Our advisers in UAE, Denmark or Canada will provide you with online telephone or video counseling and we will do our utmost to guide you through your turkey citizenship by investment process.
Do not hesitate to relay your comments below, if you have any experiences or any questions relating to the process of obtaining a Turkish Passport.