Greece Offers a Cost-Effective European Residency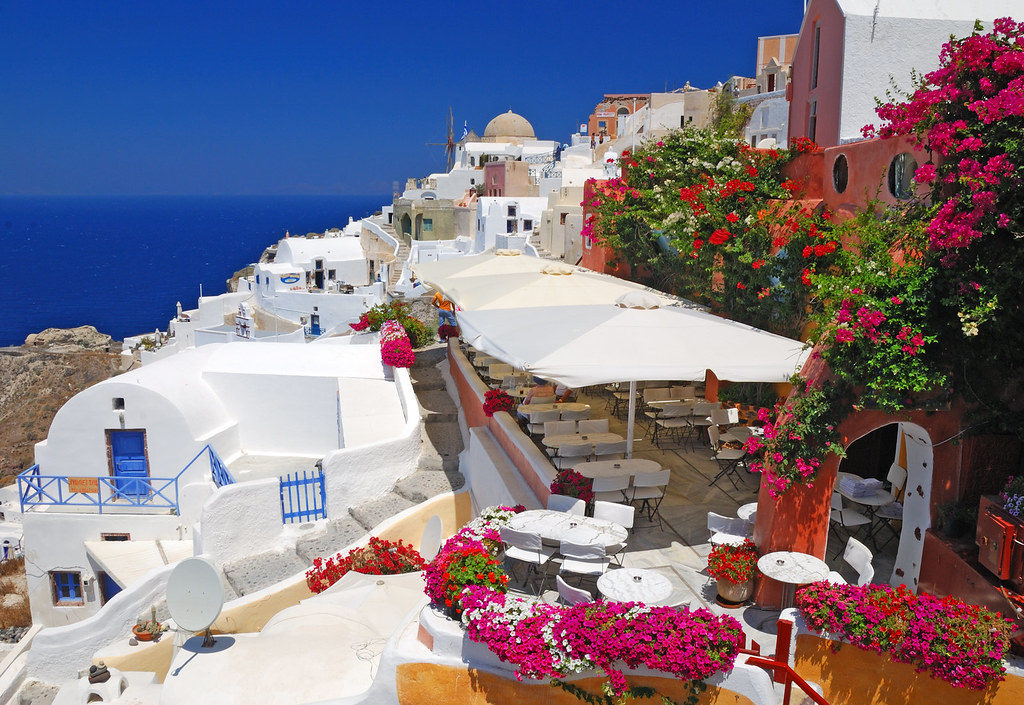 Greece, business and pleasure combined!
You may be interested to know that Greece has more than 200 eye-catching and dreamy islands. Besides, with over 250 sunny days throughout the year, Greece ranked among top countries in the world for a sunny escape! That's the reason why it has attracted many tourists and investors from cold and rainy countries who are always chasing the sun, and tend to live near Greece's bright waters and sunny beaches and invest in Greece properties.
This European country is a unique collection of beauties for living, traveling, and investing. Seeing the stunning navy Sea, enjoying the unique Mediterranean climate, visiting historical sites, and accessible financial and trade relations with the European Union, Greece has become a destination for many investors.
 Greece Golden Visa, Cheaper than Other Competitors!
Greece offers one of the most affordable European residency scheme, while investors are free to choose the investment method and can decide from a variety of options with different investment amounts:
Capital contribution with a minimum value of EUR 400,000,
Purchase of Shares and Bonds with a minimum value of EUR 400,000 or EUR 800,000,
Capital Transfer of a minimum value of EUR 400,000,
And, Investment in Real Estate:
The most popular way to invest in Greece is to buy a property worth at least € 250,000 and keep it for at least five years.
Obtaining Greece residency through investment in real estate is one of the most attractive investment programs at a lower price than many other European countries!
For instance, the minimum investment in real estate in Portugal's Golden Visa program is 280,000 euros. However, depending on the city, the property's purchase price will usually be higher than this figure. It is possible to receive a residence permit in Malta with a total investment and contribution amount of 290,000 euros. Suppose you are interested in obtaining a Cyprus Golden Visa; In that case, you must invest at least 300,000 euros in this European island, and the Spain Golden Visa program is open for a minimum amount of € 500,000.
So, Greece can be the least expensive option to get a European residency.
 Obtain Greek Golden Visa
Greek Golden Visa allows non-European families to enjoy European facilities! It means, this visa is not limited to the principal applicant and includes all investor-dependent family members, including the applicant's spouse, children under the age of 21, and the applicant's and spouse's parents.
Even if you do not intend to stay in Greece, the Greek Golden Visa holder can live in the other Schengen states for three months every six months.
The Greek economy is based on tourism and shipping, and investing in a country that welcomes travelers all year round will be a worthwhile investment. While the real estate market in this country is always booming, the golden visa applicants pay special attention to the two regions of Attica and Cyclades in southern Greece.
Why invest in Greek real estate? Because foreign property buyers in the country are exempt from paying value-added tax for the next three years given the government financial incentives.
This means that foreign investors will pay less for the purchase of a property in Greece.
Since the start of the Greek residency program in 2014 until September 2020, near 8,000 residence permits have been issued to foreign investors, led by Chinese applicants, to whom more than 5,800 permits have been awarded. After China, Turkish investors are in second place with 527 golden visas, and Russians are in third place with 339 residence permits. Lebanon, Egypt, Iran, Iraq, Jordan, Ukraine, and Syria are other countries interested in Greece's golden visa program, respectively.
So if you are looking for the right to reside, invest, and do business in Greece, you can apply for golden Visa of this wonderful country. It is worth mentioning that after seven years of residency, you can also apply for Greek citizenship and passport.
For more information, please contact one of our advisers in UAE, Denmark or Canada, and we will do our utmost to guide you through your Investment and  Greece Golden Visa process.
If you have any questions about Greece investment programs, please feel free to relay your comment below.