Is Cyprus Expensive to live?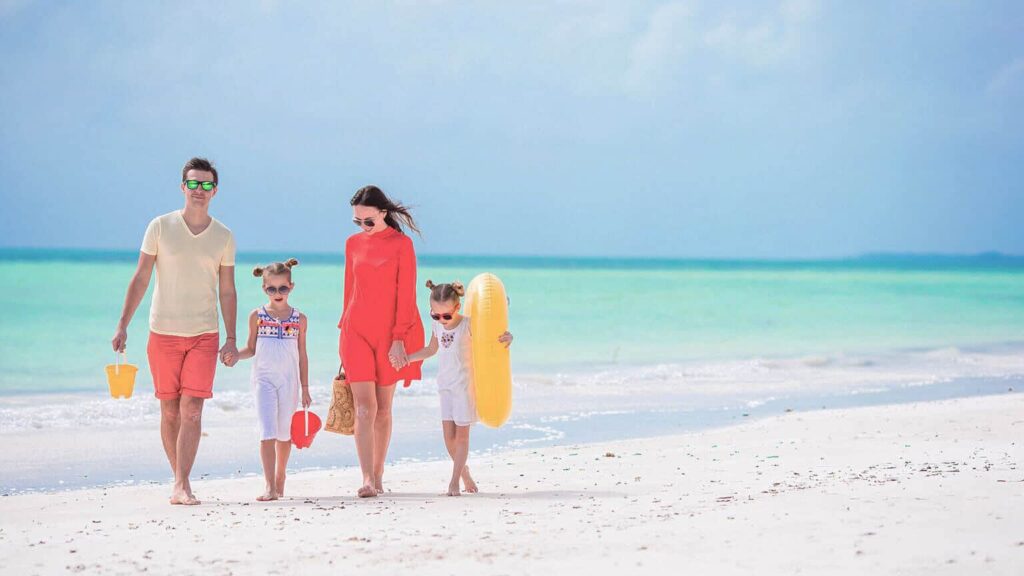 Located in the Southeastern Mediterranean with its sun-soaked coastline and historic cities, the island nation of Cyprus has been enticing foreigners from all around the world for living for decades.
According to statistics, one fifth of Cyprus papulation are foreigners. For people who want to invest and live in Cyprus, one of the questions that arises is the cost of living. As you know, the population of foreigners in Cyprus is increasing.
The cost of living in Cyprus is about 25% lower than the European average, according to data released by the European Union. At the same time, these costs may seem much higher than in Asia and Africa.
The Cost of Living in Cyprus in 2021
Many have doubts about the cost of living in Cyprus. If that's your case, then don't worry. Here, you'll find the answer to all your doubts. Please find below useful information about living expenses in this beautiful tourist island.
Total Cost of living in Cyprus:
 Estimated monthly costs for a family of four are 2,910.12$ (2,448.06€) – rent excluded.
Estimated monthly costs for a single person are 824.42$ (693.52€) – rent excluded.
Compared to Iran, the average cost of living in Cyprus is 51.70% higher.
Compared to Iran, the average rent in Cyprus is, 37.72% higher.
Restaurants:

Meal, Inexpensive Restaurant
12.00 €
Meal for 2 People, Mid-range Restaurant, Three-course
50.00 €
McMeal at McDonalds (or Equivalent Combo Meal)
6.00 €
Domestic Beer (0.5 Liter Draught)
3.00 €
Imported Beer (0.33 Liter Bottle)
4.00 €
Cappuccino (Regular)
3.00 €
Coke/Pepsi (0.33 Liter Bottle)
1.45 €
Water (0.33 Liter Bottle)
0.62 €
 

 

Markets:

Milk (Regular), (1 Liter)
1.33 €
Loaf of Fresh White Bread (500g)
1.50 €
Rice (White), (1kg)
1.73 €
Eggs (Regular) (12)
2.61 €
Local Cheese (1kg)
8.99 €
Chicken Fillets (1kg)
6.85 €
Beef Round (1kg) (or Equivalent Back Leg Red Meat)
9.30 €
Apples (1kg)
1.98 €
Banana (1kg)
1.50 €
Oranges (1kg)
1.26 €
Tomato (1kg)
2.08 €
Potato (1kg)
0.85 €
Onion (1kg)
0.92 €
Lettuce (1 Head)
0.50 €
Water (1.5 Liter Bottle)
0.73 €
Bottle of Wine (Mid-Range)
7.00 €
Domestic Beer (0.5 Liter Bottle)
1.15 €
Imported Beer (0.33 Liter Bottle)
1.92 €
Cigarettes 20 Pack (Marlboro)
4.90 €
 

Transportation:

One-way Ticket (Local Transport)
1.50 €
Monthly Pass (Regular Price)
40.00 €
Taxi Start (Normal Tariff)
5.00 €
Taxi 1km (Normal Tariff)
1.00 €
Taxi 1hour Waiting (Normal Tariff)
15.00 €
Gasoline (1 Liter)
1.18 €
Volkswagen Golf 1.4 90 KW Trendline (Or Equivalent New Car)
17,000.00 €
Toyota Corolla Sedan 1.6l 97kW Comfort (Or Equivalent New Car)
18,750.79 €
 

Utilities (Monthly):

Basic (Electricity, Heating, Cooling, Water, Garbage) for 85m2 Apartment
137.25 €
1 min. of Prepaid Mobile Tariff Local (No Discounts or Plans)
0.11 €
Internet (60 Mbps or More, Unlimited Data, Cable/ADSL)
38.42 €
 

Sports and Leisure:

Fitness Club, Monthly Fee for 1 Adult
53.70 €
Tennis Court Rent (1 Hour on Weekend)
18.68 €
Cinema, International Release, 1 Seat
9.00 €
 

Childcare:

Preschool (or Kindergarten), Full Day, Private, Monthly for 1 Child
320.71 €
International Primary School, Yearly for 1 Child
5,758.36 €
 

Rent Per Month:

Apartment (1 Bedroom) in City Centre
583.90 €
Apartment (1 Bedroom) Outside of Centre
486.84 €
Apartment (3 Bedrooms) in City Centre
961.47 €
Apartment (3 Bedrooms) Outside of Centre
825.84 €
 

Apartment Purchase Price:

Price per Square Meter to Buy Apartment in City Centre
1,693.13 €
Price per Square Meter to Buy Apartment Outside of Centre
1,395.72 €
 

Salaries and Financing:

Average Monthly Net Salary (After Tax)
1,165.03 €
Mortgage Interest Rate in Percentages (%), Yearly, for 20 Years Fixed-Rate
2.73
Cyprus Permanent Residency by Investment
Cyprus has always been considered as an ideal destination for Permanent Residence by Non-EU Nationals. This month, the government published amendments to the Cyprus Permanent Residence Permit (CPRP), which is the first time the government has amended the program since February 2016. Cyprus grants permanent residency to non-EU nationals who are investing in this country by buying property in Cyprus.
The updated CPRP stays open for applying of the previous- announced applicants list including the main applicant, the spouse, the applicant's unmarried and financially dependent children up to the age of 25 (provided they are engaged in bachelor's or master's degree studies), as well as to the applicant's parents.
The most significant amendments in CPRP are related to the investment options which are no longer restricted to investing in real estate. Although the amount of investment remains unchanged, other options have been included in order to apply for permanent residence in Cyprus.
To keep up with the new investment options in Cyprus for 2021, please contact one of our advisors in the UAE, Denmark or Canada, and we will do our utmost to guide you through your Cyprus residency by Investment process.
If you have any questions, comments or experiences regarding the cost of living in Cyprus, please share them with us in the comments section so that we can respond to you as soon as possible.