Breaking News! Change in Cyprus Golden Visa, a New Opportunity for Investors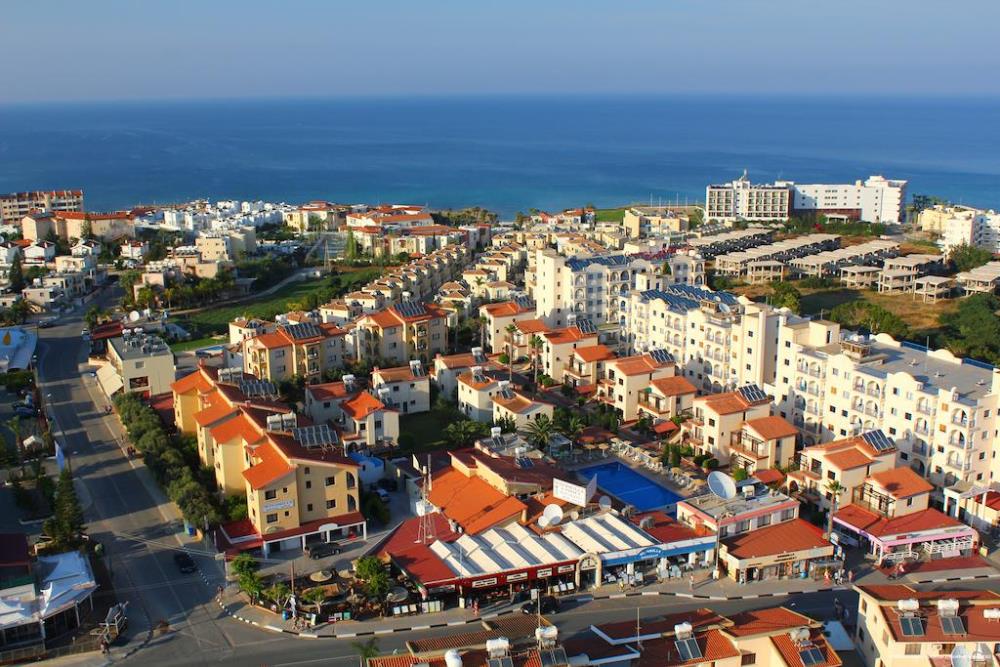 Cyprus offers investors residency through various investment options such as buying property and registering a company. Depending on the amount you invest in this country, you can obtain one-year temporary residence or permanent residence in Cyprus.
Recently, the promising changes have been made to the Cyprus permanent residence program, which has created a unique opportunity for making a beneficial foreign investment.
The main changes in Cyprus investment program are as follows:
Cancellation of a deposit of 30,000 euros in a Cypriot bank,
Addition of commercial real estate, including newly built real estate and resale real estate, to residential real estate for investment,
Investment in companies and shares of Cyprus Investment Funds plus real estate.
Investment options for obtaining permanent residence in Cyprus:
You can apply for permanent residence in Cyprus by investing at least € 300,000 in one of the following options:
Option 1: Invest in a house / apartment
The property must be newly built and sold by a developer.
The applicant can purchase up to two residential units (apartment or house).
The proof of ownership or the contract of purchase must be provided.
The applicant must pay at least € 200,000 (net of VAT) to apply.
Evidence must be provided that the amount of investment came from abroad.
Option 2: Invest in other real estate
offices, shops and hotels. These properties can be new or resale.
Option 3: Invest in shares of Cypriot companies with the following conditions
The company must be based in Cyprus.
The company must be active.
At least five people are employed in it.
Option 4: Investment in shares of Cyprus collective investment funds
Financial Requirements
In addition to the investment options mentioned, the applicants must provide evidence to prove that their annual income is at least € 30,000, which can include monthly salary, dividends, rental revenue, bank deposit interest and pensions.
The applicant must also set at least € 5,000 in annual income for each dependent family member, including spouse and children. The additional minimum income of € 8,000 per year must be set for the parents of each applicant or their spouse, if they are to be included in the application for the permanent residence card. In calculating the total income, the income of the applicant's spouse can also be considered.
In case of investment in option 1, the income must be provided abroad, but in other options, all or part of the income may also include the internal resources of Cyprus.
If the applicants choose to invest in one of the options 2, 3 and 4, they must provide information about their residence in Cyprus, such as title deed, real estate purchase or rental document.
Permanent residence status in Cyprus is not restricted to stay in the country; the only requirement is that the applicant visits the country every two years.
Other points of obtaining a Cyprus permanent residence card (PR)
The period for obtaining a PR (permanent residence) card is two months. All relatives are included such as Single children aged 18-25 who are financially dependent and have proven to be students for at least six months before applying, also a separate permanent residence card (PR card) can be issued for each spouse.
The PR card will be valid for the applicant even after the age of 25, even if they are no longer single, student or dependent, but is not granted to their spouse or children.
The parents of a couple (of each spouse) who have previously applied for or obtained residence in Cyprus are eligible to receive a permanent residence card without the need to invest in real estate.
If the applicant has an adult child over 25 years of age who is independent of his and wants to apply for his permanent residence card(PR) and obtain his permanent residence permit, he must buy a property worth at least € 600,000 (net of VAT).
This investment increases to € 900,000 for two independent children.
Each family must show an annual income of at least € 30,000, plus € 5,000 or  8,000 for each dependent family member, per year.
If you would like more information on obtaining permanent residence in Cyprus, you can contact one of our consultants in UAE, Denmark or Canada. We will accompany you to choose the best golden visa or second passport program for yourself and your family in your desired country.
If you have any questions or comments, you can share with us in the comment section.