What has Made Dominica a Popular Destination for Investors?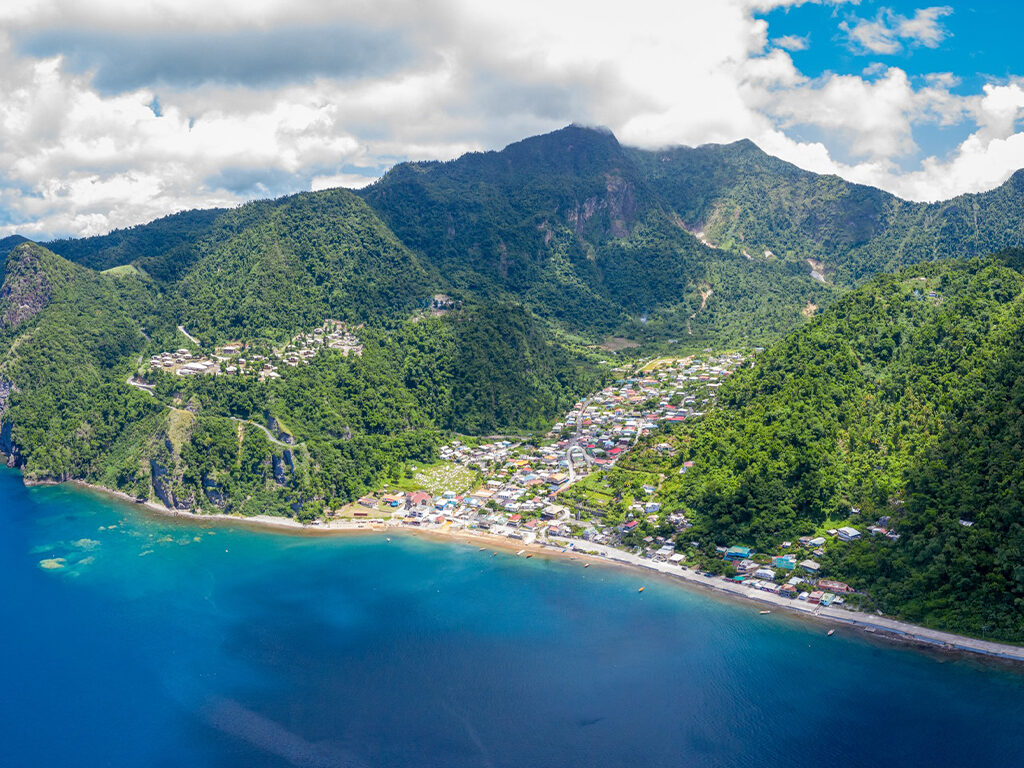 Dominica has become one of the most affordable and flexible second passport programs available. Until 1993 it was not possible to gain Dominican citizenship without residing in the country. The Dominican government changed this rule with the Economic Dominica Citizenship program whereby there was no need to stay in the country anymore to be eligible for citizenship.
Although Dominica is a small country, it is known worldwide. Considering Dominica's tourist attractions and rainy forests, it has attracted a lot of tourists from all over the world. Besides these attractions, Dominica is known for the advantages of its citizenship by investment program.
There are 4 main reasons which have made Dominica a popular destination for investors.
Visa free access to a lot of countries such as Schengen states and UK,
Fast citizenship processing time in only 4 to 6 months,
Generous tax scheme which offers a lot of tax exemptions such as:
No tax on wealth,
No tax on inheritance or gift,
No tax on capital gains,
No tax on foreign income,
Affordable costs of obtaining second passport.
Investment Options for Dominica Citizenship and Passport
Now, there are 2 investment options available.
Option 1: Non-refundable Economic Diversification (EDF)
100,000 USD for Single Applicant,
150,000 USD for Main Applicant and Spouse,
175,000 USD for a Family of 4 (except siblings).
 Option 2: Real Estate Investment
purchasing an authorized real estate to the minimum value of USD 220,000 and keeping it for at least 4 years.
  Due to the fact that these 2 investment options have become much more popular among investors than expected, the government has decided to add another method of investment in this country. So, people may be able to invest their money in Entrepreneur Visa Program from next year.
Option 3: Entrepreneur Visa Program, a program which will be implemented in 2021
Invest a minimum of 50,000 USD in an existing government-approved company through the Investment Fund,
Invest a minimum of 100,000 USD in a new startup business locally registered in the Commonwealth of Dominica employing at least 3 full-time employees,
Invest in a government-approved public sector or private sector venture as an equity investor. (The minimum investment, required will be announced soon).
Investors have been paying a lot of attentions to the investment opportunities in Dominica recently.
Investing in Government-Approved Projects
As we have mentioned before, secret bay project is known as one the most profitable and top hotel projects to invest in Dominica. In case of making an investment in real estates, this project may be all you need!
It is worth mentioning that, before making any investment, it is essential to consult with approved agents of Dominica's government because it is an important life-changing decision for you and your family, and you cannot take any risk.
Please note that receiving the citizenship from Caribbean countries is not open to all nationalities. Therefore, you need to be aware of the limitations.
For more information, please contact our advisors in UAE, Denmark or Canada, and we will do our utmost to guide you through your Dominica Citizenship by Investment process.
Do not hesitate to comment below, if you have any question or experience in this regard.