5 Beneficial Investment Programs in 2021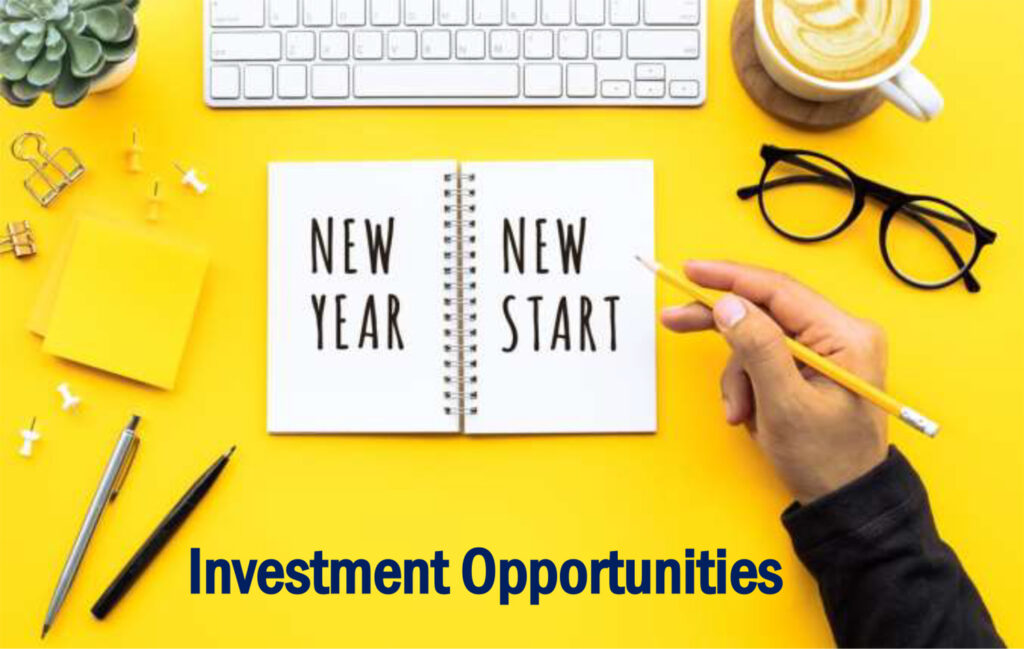 We would like to wish a happy new year to our dear readers and clients on behalf of our company. May the coming year bring more good news and success in your life.
As in previous years, we intend to do our best in the new year to bring you closer to your investment goals.
Think of the new year as a new beginning. By your side, we are searching for the right investment destination and helping you make a smart and profitable choice.
So, we aim to present some of the most cost-effective and successful citizenship by investment programs and some of the best golden visas. You can choose any of these programs according to your priorities.
Best Citizenship by Investment Options in 2021
Dominica is one of the most beautiful islands in the Caribbean Sea. It is also among the first countries to offer citizenship by investment program. In 2020, Dominica has proved that the country would take any actions in order to attract foreign investors. One of the significant changes which has been made in Dominica's citizenship by investment program, is the possibility of adding main applicants` siblings to the application. Introducing Dominican entrepreneurship visa is another example of government attempting to attract investors.
It is worth mentioning that Dominica offers one of the most cost-effective citizenship by investment programs. You can obtain Dominica passport by purchasing an authorized real estate to the minimum amount of 220,000 USD or by donating a non-refundable amount of 100,000 USD.
The process will be done in only 4 to 6 months. After receiving your second passport, you can easily travel to many countries such as the UK and the European states.
Our company is proud to announce that in 2020 we had several successful citizenship by investment applications, and our esteemed clients have received their Dominican passport within 6 months from the submission of their documents.
With a population of 82 million, Turkey has one of the most prosperous economic markets in the Middle East and is the strategic crossroad between Asia to Europe. The country has been able to host investors from Middle Eastern countries in recent years by offering a competitive citizenship by investment program.
Having a Turkish passport, you will enjoy many benefits such as the possibility of traveling to more than 110 countries without a visa, the possibility of working in a dynamic and growing economy, while there are no requirements for a minimum stay in the country.
Obtaining Turkish citizenship would be possible only after 6 to 8 months of investment. You will receive your passport only by investing 250,000 USD in an authorized real estate project.
Vanuatu is located in the Pacific Ocean just 1,750 kilometers east of northern Australia. This country has one of the fastest CBI programs with the process of 2-3 months. Achieving Vanuatu citizenship is possible by donating a non-refundable amount of 130,000 USD. With this passport, you will have visa-free access to more than 140 countries.
We are pleased that in 2020, with the trust of our esteemed clients and relying on the experience of our lawyers, we have recorded successful applications in our portfolio and received Vanuatu passport within several months.
Residency by investment programs in 2021
Portugal has a reputation for its beautiful beaches and tourist attractions. Lisbon, the capital of Portugal, is the closest European capital to America. In spite of the pandemic in 2020, investors` passion to Portugal golden visa, has remained the same.
You can obtain Portuguese residency by investing 280,000 euros in real estate. You can apply for Portuguese citizenship after 5 years of residing in this country. With Portuguese golden visa you can travel to Schengen countries easily.
You can start investing in Portugal by choosing one of the luxurious hotel projects in Portugal.
Greece ranked among top countries in the world for a sunny escape! That's the reason why it has attracted many tourists and investors from cold and rainy countries who are always chasing the sun, and tend to live near Greece's bright waters and sunny beaches and invest in Greece properties.
The most popular and the cheapest investment option in order to receive Greek residency is, purchase of a property with a minimum investment value of 250,000 euros. Greece has the cheapest residency program by investment among all European countries. Receiving Greece citizenship will be possible after 7 years.
Receive your golden visa from one of the European countries in 2021!
Please read our website to know more about the complete costs relating each program including Due Diligence, Processing Fee, Government Fee, Passport Issuance, and adding dependents to the application. You can also find more data about the mandatory duration of maintaining the investment.
For more information, about the available citizenship by investment programs and golden visas, please contact one of our advisers in UAE, Denmark or Canada, and we will do our utmost to guide you through your CIP process and achievement of a second residency.
Please feel free to relay your comments below, if you have any questions about Citizenship by investment programs or the issuance of a second passport.