Haven't you applied for Cyprus Passport yet?!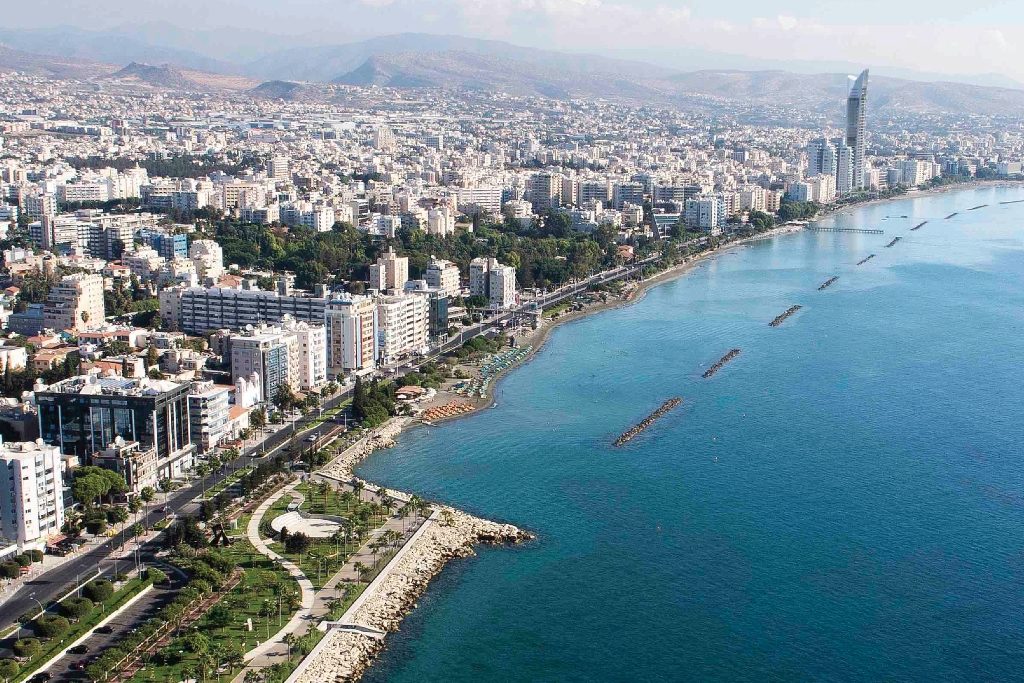 If in your annual personal planner, you have mentioned the need to achieve a valuable lifelong asset this year, or that you should invest in a precious legacy for your children's future, know that you are on the right track!
Second citizenship is the true valuable asset, and a Cypriot passport is a unique and precious gift that you can give to your family.
Most citizenship programs indeed have a variety of benefits, but the power and facilities that the Cyprus Passport grants to investors are unrivaled.
Would you like to own a house in Cyprus?
Your answer will be yes if you know that the charm of this dream island is not only due to the luxury villas of Cyprus next to its golden beaches!Cyprus Citizenship offers you a complete package of facilities and opportunities, including, but not limited to, an ideal business environment, freedom of travel, desirable tax system, European educational system, well-being, and a luxurious lifestyle.
If you want to read more about the benefits of Cypriot Passport, please refer to the post on the 10 reasons to apply for Cyprus Citizenship.
For instance, you can improve and guarantee the future of your business with Cypriot citizenship. How come?! A distinctive feature of Cyprus is its position on the map! It has an ideal location among the three populous continents.
If you are thinking of establishing your business there, it is good to know that the tax rate in Cyprus is lower than in many countries around the world. It also has a safe and stable trade and business environment.
How can you become a Cypriot Citizen?
There are several ways to obtain Cypriot citizenship, the most popular of which is getting a Cyprus passport through real estate investment. The options and the amount needed to invest are as follows:
Investment in Cyprus real estate for at least €2 million.
Purchase or Establishment or Participation in Cypriot Companies or Businesses with at least €2 million investment and create at least 5 jobs for Cypriot employees.
Investment in Alternative Investment Funds by investing at least €2 million to buy units of investment.
Investments in the shipping sector.
Combination of the investments: The applicant may proceed with a combination of the investments.
What are the prerequisites for obtaining a Cyprus passport?
Investor must have a minimum age of 18,
All applicants will have to be in possession of a Schengen visa,
Applicants who were rejected by another EU country will be excluded from the program,
Have worldwide clean criminal record.
Regardless of the chosen investment option, the applicant is required to:
Make a contribution to the Government in the total amount of 150,000 EUR including:
Donation of 75,000 EUR to the Research and Innovation Foundation of Cyprus, and
75,000 EUR to the Cyprus Land Development Corporation.
Maintain the investment for 5 years.
Keep/Purchase a Residential Property for a minimum of 500,000 Euro for the lifetime.
 If your top priorities of obtaining a second citizenship are to gain the credibility, freedom, and facilities of a European citizen, don't think of any other option but to "obtain a Cyprus passport"!
Not sure yet?! We are here to help you. Your goal is just a dream without proper guidance and timely action!
To get more information, you can call for online telephone or video counseling. Just submit your request, and one of our advisers in UAE, Denmark or Canada will contact you shortly. We will surely do our utmost to guide you through your Cyprus Citizenship by Investment process.
Do not hesitate to comment if you have any questions relating to the acquisition of Cypriot Passport through property investment.