Reasons of Cyprus Popularity for Investment and Business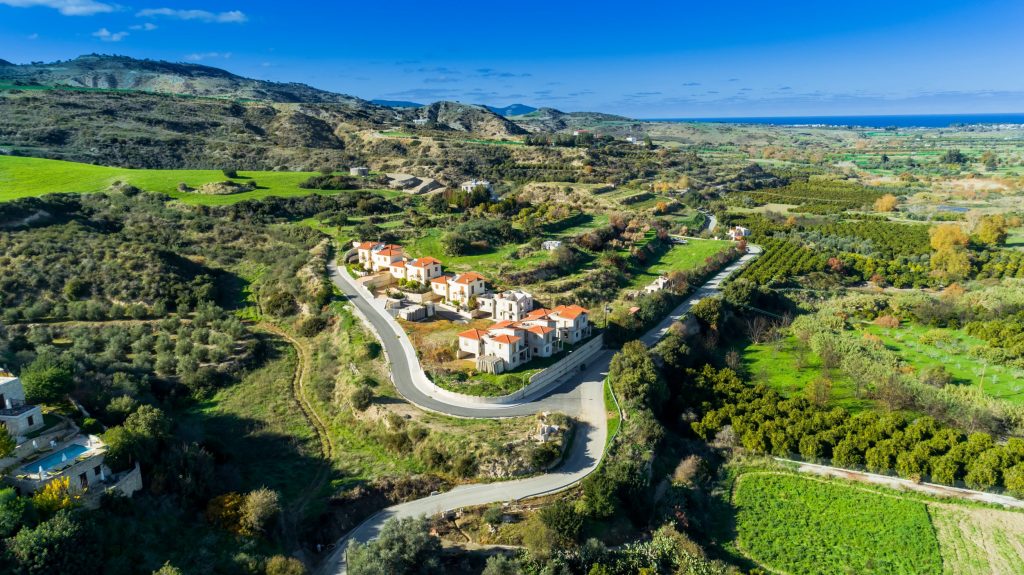 Cyprus holds a good position of 37th in Forbes' list of Best Countries for Business, which is a true fulfillment for such a small island and economy.
Many opportunities lie there, under the EU umbrella. Cyprus is a modern and cosmopolitan country, with a strategic location, attracting many investors who wish to acquire second passport offering them a full EU Citizenship. The volume of investment in this beautiful island during recent decade, has led to the fast growing of Cypriot economy and industry.
Cyprus Economic and Business Advantages
Some of the main categories making Cyprus a great place for doing business follow:
Tourism: Cyprus coastal towns are considered some of the top summer destinations in the Mediterranean. Great developments have taken place in the last years. Many investors have landed in Cyprus through Golden Visa.
Golf courts, marinas, brand new resorts, hotels and casinos are increasing and many projects are still in process.
Cyprus citizenship program has absorbed a lot of investors who were involved in numerous developments and had obtained the Cyprus-European passport via the investment scheme.
Technology and Innovation: Cyprus has a well-structured Intellectual Property (IP) system therefore, it is one of the best destinations for e-commerce, startups or any IP rights companies. Tech companies which are producing Intellectual Property (IP) can apply for an 80% tax exemption, reducing the corporate tax rate to an effective 2.5%.
Low Business Costs: establishing a business in Cyprus decreases the costs of launching. Costs of employment of the technical and professional talents are significantly lower in Cyprus than in other major European capitals. The average salary per hour with the rate of €15.80 is significantly lower than the UK (€26.70), Germany (€33.00) or the Netherlands (€33.30).
Office rental rates are among the lowest in Europe. The business vital support services, such as accounting and legal advice, are also affordable in Cyprus in comparison to other European countries.
Tax System: One of the main reasons of Cyprus popularity is definitely the low corporate tax (12.5%), various tax exemptions and deductions. The tax system favors individuals with low income tax rates.
Special incentives favor high paid individuals and third country entrepreneurs who decide to be employed or setup their startup in Cyprus. Investment in innovative small businesses can be deducted from taxable income.
Merchant Shipping: Cyprus is the only European Union state member that has a prominent approved tax framework (Tonnage Tax basis) for purposes of merchant shipping. Cyprus plays an influential role as an important maritime transportation hub. It is an ideal choice for ship owners, charterers and managers.
Energy – Oil and Gas: Energy is the next best source of income for Cyprus economy and has attracted big companies like the French Total. The Italian and the American oil companies have shown interest as well. This new industry is making new job openings and offering resources to the Europe.
As a member of the EU, companies in Cyprus have full access to the European market and EU trade agreements. Cyprus Golden Visa is also a great choice for any investor who is in search of precious Cypriot passport in a growing business-environment.
If you have decided to do business, invest or relocate in Cyprus, please contact one of our advisors in UAE, Denmark or Canada, and we will do our outmost to guide you through your Cyprus Citizenship by Investment process.
Don't hesitate to comment if you have any questions relating to Cyprus Golden Visa and Cyprus investment requirements.
Suggested Articles
Greece Golden Visa & Cyprus CIP Are Competing Closely
Cyprus Passport Issued for our Iranian Client
Reasons of Cyprus Popularity for Investment and Business
Studying in Cyprus, Guarantees Your Professional and Educational Future
Amazing Cyprus CBI Program Statistics