Studying in Cyprus, Guarantees Your Professional and Educational Future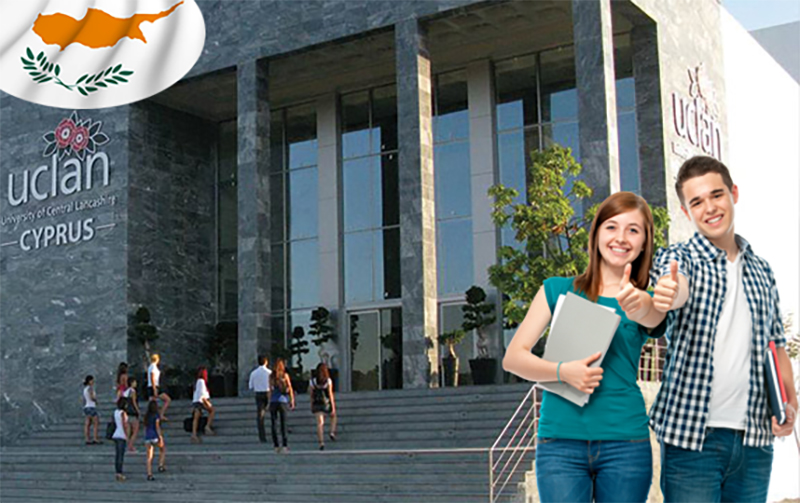 Are you looking for a high quality university complying with EU standards to apply?
Cyprus educational institutes and universities have more than a half a century experience. Their certificates and degrees have been worldwide recognized and the graduates can easily transfer to other universities or enter the international labor and business market.
Although Cyprus is well-known for its sunny beaches, elegant hotels and perfect tourism services, but this island has invested a considerable amount in a high-quality European education system.
This country has affordable university tuition costs and plenty of facilities and benefits. Cyprus has spent more than 7% of its GDP (Gross Domestic Product) on education, after Denmark and Sweden, it is the third-highest share in the European Union.
High quality education,

Internationally accepted Bachelor and Master Degrees,

English as the main language of instruction,

Elevated standard of living with affordable cost,

Very safe and amicable environment with crime ratio less than 1%,

Pleasant Mediterranean weather – the temperature is ranging between 8-17 c in winter and 32-38 c in summer,

Accepted degrees and Credit transfers to other EU countries, US and Canada,

Scholarships to the international students covering up to 40% of tuition,

Including a variety of international students from more than 60 countries,
Multicultural learning environment so that the students can develop independence, maturity, an understanding of other cultures,

Great opportunities for Students to profit from education, work and pleasure,

Preparing the students to work in today's international marketplace.
The list of documents may be requested by the Embassy, or High Commission or the Consulate of the Republic of Cyprus in the candidate's country.
A completed application form,

Non-refundable application fees in Cyprus Pounds,

Four passport-size photographs,

Certified true copies of the student's academic qualifications,

English language proficiency certificate (if possible),

A copy of their passport,

Original and attested copies of academic qualifications, in English or in English translation,

Original passport,

An updated certificate of good conduct issued by the police of the country of origin or residence,

Student sponsor's bank statement,

Duly certified copies of medical certificates attesting to good health,

Other documents may be required depending on the educational.
Actions to be taken after arrival
After the students' arrival, they should report to the educational institution, on the first working day, in order to register and proceed to receive a temporary residence permit.
International students should register with the District Police Alien Branch during seven days from the day of arrival in Cyprus.
They have to submit the relevant medical certificates to the District Police Alien Branch within one week from the date of arrival, therefore, the students must proceed for medical examinations on the first working day they reach Cyprus.
The Admission Office will contact the candidates and send the details about the interview dates and required documents for the interview.
Since the membership in the European Union, the number of foreign students in Cyprus has doubled it means almost 30% of the students are non-Cypriots.
It is a highly desirable destination for families and students from non-EU countries who wish to acquire EU-standard qualifications.
With its high graduate rates, accessible study programs from business and medicine to computer science and management, and high standards of living, Cyprus is certainly a great option to check out for studying this year.
If you need help to decide about Cypriot universities, please contact one of our advisors in UAE, Denmark or Canada, and we will do our outmost to guide you through your Cyprus Student Visa process.
Don't hesitate to comment if you have any questions relating to Student Visa and Cyprus universities admission requirements.
Suggested Articles
Greece Golden Visa & Cyprus CIP Are Competing Closely
Cyprus Passport Issued for our Iranian Client
Reasons of Cyprus Popularity for Investment and Business
Studying in Cyprus, Guarantees Your Professional and Educational Future
Amazing Cyprus CBI Program Statistics