Inclusion of Siblings in St. Kitts Investment Applications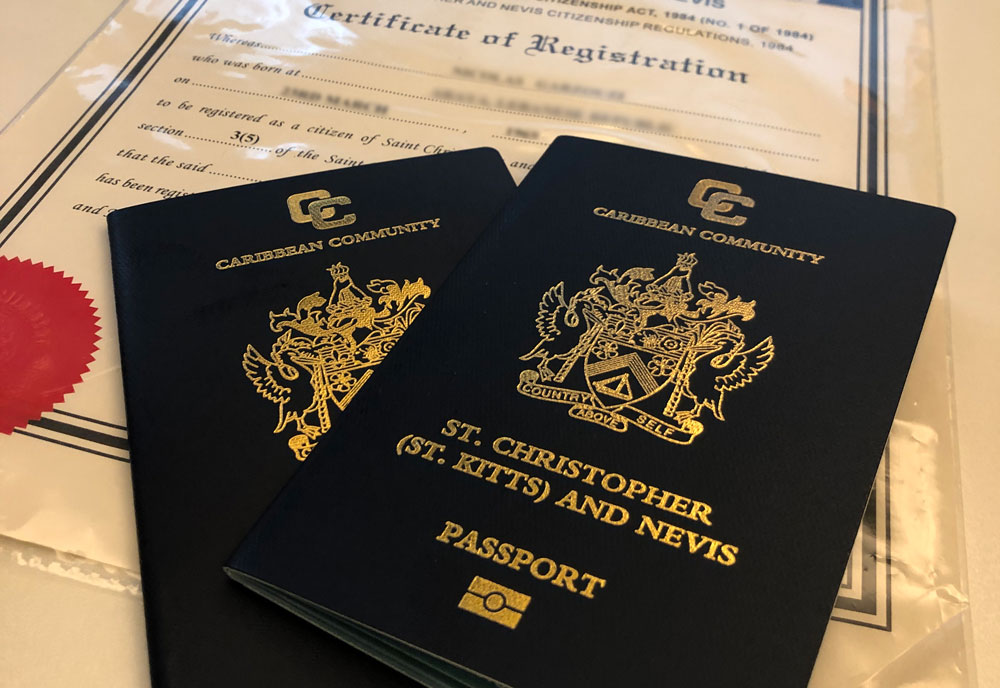 Over the past three months, the beautiful Caribbean islands have made positive changes to their citizenship programs, including reducing the minimum investment amount, the possibility of adding the investor's siblings to the application, and sending documents electronically instead of the hard copies.
Now, St. Kitts and Nevis also joined this trend and allows siblings to be added to the investors' citizenship by investment application. The principal applicants were already allowed to add their parents to their application. Therefore, investors can now apply for a St. Kitts passport for all family members.
Requirements of adding siblings to the St. Kitts and Nevis application
The St. Kitts Citizenship Program, same as its Caribbean counterparts, now allows investors to add their siblings to the investment application, subject to the following conditions.
Sibling should be Unmarried & childless,
Must be 30 years old or younger,
must be financially dependent on the principal applicant,
It is worth noting that it is not possible to add a sibling to previously submitted application.
The cost of adding a sibling to the St. Kitts file is as follows:
In "Real Estate Investment" option, the fee will be $40,000.
In "Contribution to the SGF" option, the fee will be $20,000.
St. Kitts is the fourth Caribbean country, after Grenada, Dominica, and St. Lucia, to facilitate family members' inclusion in the principal applicant's application.
St. Kitts also has a special offer for investors till the end of 2020. This opportunity is valid only for families of four from July 3 to December 31, 2020. Eligible applicants can apply for a St. Kitts and Nevis Passport by paying $150,000 instead of $195,000 under the Non-Refundable Contribution to the Sustainable Growth Funds option. The St. Kitts investment program is currently unavailable to Iranians but accepts investment from other nationalities.
What other options are available to Iranians instead of St. Kitts?
If, as an Iranian citizen, you are interested in obtaining a second residency or passport, you can choose other alternatives with an investment amount almost similar to St. Kitts.
Depending on the amount of investment, and your goals, the following three options can be suitable choices for you:
An exceptional opportunity to acquire Dominica citizenship
Dominica passport expands the scope of your trip, and you can travel to more than 140 countries without a visa, including the Schengen Area and the United Kingdom. To benefit from Dominica citizenship, invest in the successful and well-known Secret Bay project, and receive your Dominica passport within only four months. The available villas of the first phase of the project are in demand, so you will have a limited time to own a Dominica passport by investing $ 218,000 in Secret Bay. It is worth mentioning that if you apply now, you will also benefit from the $ 10,000 discount on this project offered especially to you by Cross Border Freedom as the sale agent of Secret Bay.
Lisbon, the closest European capital to the United States
Portugal is a beautiful country in the European Union, which is very popular as a tourist destination and for investing in business and real estate. The ease of travel from the capital city, Lisbon, to the USA is crucial for many international business people and executives. By investing in Portuguese real estate for at least 280,000 Euros, you can obtain Portugal golden visa. But keep in mind that the Portuguese government has decided to suspend real estate sales in Porto and Lisbon to reduce pressure on the real estate market and decrease city centers' prices. Within less than two months, you have to decide on this investment option.
Turkey, a popular neighbor for investment
Many believe that Turkey is the best country for investors from Iran. It is possible to open an account in all Turkish and international banks based in Turkey by obtaining Turkish citizenship. While Turkey is only 3 hours away from Iran.
How to invest in Turkey? Buy a house with a minimum investment of $ 250,000 is the easiest way to get Turkish citizenship, but there are other ways to get a Turkish passport, including:
Buy / establish a company and creating jobs for at least 50 people,
Cash deposit in a Turkish bank of at least US $ 500,000;
Invest in government stocks/bonds for at least US $ 500,000.
As mentioned earlier, choosing the right program depends on your long-term business goals and life plan. Our colleagues are available to answer your questions to determine which program fits your goals according to your budget and criteria. You can ask your questions on the website and social networks or talk to our consultants for more specific advice and guidance. We can help you make your investment decision before any changes are announced in programs.
For more information, please contact one of our advisors in UAE, Denmark or Canada, and we will do our utmost to guide you through your investment process of obtaining St. Kitts Passport.
If you have any questions about St. Kitts & Nevis Citizenship Process, please feel free to relay your comment below.