Do you know all the benefits of investing in Portugal?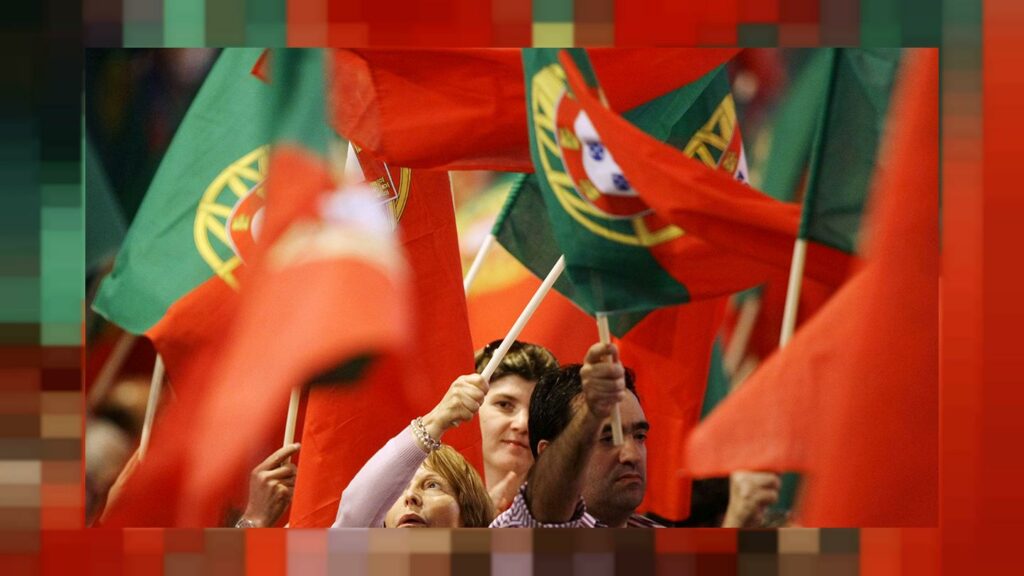 One of the most popular ways to obtain European residency is the Portuguese Golden Visa Program. And one of the main reasons for this attractiveness is the Portuguese government's continuous efforts and achievements to offer competitive benefits to foreign investors.
Portugal residency for the whole family, including spouse, children and dependent parents, freedom to travel to all Schengen member states without a visa, freedom to live and work in Portugal, freedom to establish a business in Schengen zone, the public, free or private schools for children and the benefits of social welfare in Portugal are just some of the various benefits of obtaining a Portuguese Golden Visa.
What about the new benefits of Portugal residency by investment program? Let's see together …
Granting Portuguese citizenship to newborns of foreign parents
 In September, Portugal's parliament was awaiting the confirmation of a new law to facilitate citizenship granting to children of non-Portuguese parents. It seems that the expectations are over! From now on, the non-Portuguese parents who welcome their new child in the country can enjoy jus soli benefits. If one parent resides in Portugal for at least one year, the baby is born with Portuguese citizenship, which means you can guarantee your child's future from birth!
It was previously possible to grant citizenship to newborns, but the parents' minimum length of mandatory stay in the country was two years or more.
Travel and work in the United States by obtaining Portuguese citizenship
Lisbon, the capital city of Portugal, is the closest European capital to the United States. Apart from the geographical location, the two countries also have close trade relations and political ties. It is worth noting that positive negotiations are underway to add Portugal to the list of countries approved by the US E1 and E2 treaties, and this alone can be Portugal's competitive advantage to attract Asian and European investors. Turkey is currently on the list of this treaty.
If the United States approves Portugal's accession to the E1 and E2 treaties, Portuguese citizens, will have the added possibility of living and working in the United States, which in itself will be a unique, special and profitable feature for the investors. This means that investors will be considered a global citizen by residing in Portugal for a while! Consider an Asian investor who, after obtaining European residency, becomes a Portuguese citizen after five years and also gets a residence and work permit in the United States!
What does the statistics of the Portuguese residency program show?
Portugal's government always shares Golden Visa figures. This transparency in providing information helps investors make better decisions.
Below you can find one of the interesting charts about Portugal Golden Visa. Even though the world has been affected by the Corona Virus in 2020, the desire for Portugal's golden visa remains high.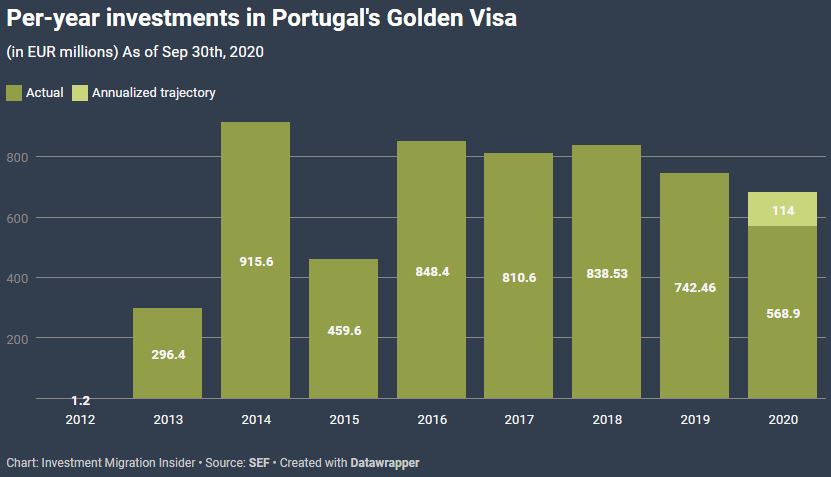 In general, investors from China, Brazil, and Turkey are very interested in Portugal's Residency through investment. The investors' preferences are shown in the chart below. This year, 73% of the investments goes to real estate with the value of 500,000 euros. The second place is awarded to the investment of 350 thousand Euros properties.

To get more information on the terms and conditions of obtaining Portugal Residency, contact us! our consultants are just a phone call away! and then you can find the answers to all your questions. You can also visit investment opportunities in Portugal, to discover more about the existing projects.
If you desire to know more about the scheme, you can choose one of the following three methods to obtain a Portugal Golden visa.
The first option is the most welcomed among investors! Because it will cost less, and of course many investors are interested in living in Portugal. Therefore, by purchasing a property in Portugal, they also determine the destination of their leisure trips. You can also invest in Portugal by choosing from one of the luxury hotel projects.
For more information, please contact one of our advisers in UAE, Denmark or Canada, and we will do our outmost to guide you through your Investment and Portugal Golden Visa process.
 Please feel free to relay your comment below, if you have any questions about Portugal Residency and Portugal Citizenship.