Good News! Montenegro CIP Is Going to Approve More Projects!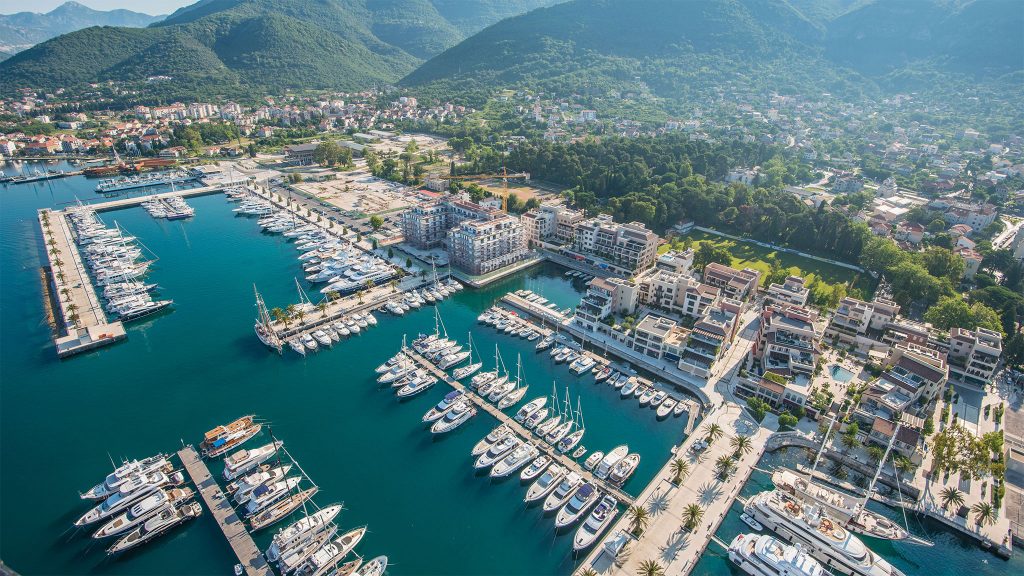 With fabulous scenery and beautiful beaches, no crowds and prices a fraction of those in other European destinations, Montenegro is definitely a must-see option for many tourists.
This small country is going to join EU within next coming years. The most developed sector in Montenegro is the tourism, and the government has invested wisely in infrastructure, making the country more accessible not only for tourists but also for foreign investors.
On the other hand, the fluctuations of US dollar exchange rate and the US foreign policies are affecting directly the CIP programs of the Caribbean countries for some nationalities.
Therefore, there must be a more stable alternative for interested investors in second passport. Montenegro is a great option for the Iranians. Right now, three hotels are among the shortlist of the new upcoming Montenegro CIP's projects.
Projects of Montenegro Citizenship by Investment Program
The Montenegro CIP has offered only one approved development project so far. But many more are expected to be approved for CIP-designation in the coming weeks and months.
The Montenegro Citizenship by Investment Program officially offered new options for investment last month, while the prospective applicants could only choose a single approved development:
A hotel in Kolašin ski resort which is backed by the government. Individuals in this project explain that the delay in approving more developments is related to the severe obligations the government considers to would-be designated projects.
The Secretariat for Development Projects considers strict approval requisites as below:
The developers must show that they have enough financial assets essential to bring the project to completion,
There must be a viable, independently audited business plan,
The 'main design' of the project must be presented (a conceptual design is not acceptable), in which the project commencement is possible more or less immediately upon approval.
To successfully obtain the above three criteria, the developers must spend a long time, about six months, and it is the main reason which explains the lack of alternative investment options.
Montenegro CIP's Future
We expect that Montenegrin citizenship by investment scheme will look very different by spring 2020.
According to an individual related to the Ministry of Sustainable Development and Tourism, three further developers submitted final plans last week and that approvals are anticipated within 20 days. While, another three or four may obtain approvals by the end of the year, and four or five more will be processed by early next year.
The Montenegrin government plans to raise a billion euros from the CIP (EUR 200 million in contributions and EUR 800 million in construction) and has mainly designed the incentive structure to transfer investment northward, since the south has already attractive investment prospects.
Current Investment Options for Montenegro Citizenship (Passport):
Option 1:
Investment of 250,000 Euro in an undeveloped region (north),
and
Non Refundable Donation in amount of 100,000 Euro to the government.
Option 2:
Investment of 450,000 Euro in a developed region (South),
and
Non Refundable Donation in amount of 100,000 Euro to the government.
Benefits of Montenegro Citizenship (Passport)
Fast process of passport issuance within 5-6 months,
Visa Free Travel to over 120 countries including Schengen states,
Dual citizenship is allowed,
No language test is requirements,
An outstanding holiday destination.
If you wish to invest in this stable and continuously growing European economy, please contact one of our advisors in UAE, Denmark or Canada, and we will do our outmost to guide you through your Montenegro Citizenship by Investment process.
Do not hesitate to relay your comments below, if you have any experiences or any questions relating to Montenegrin CIP.
Suggested Articles
Montenegro Citizenship by Investment (CBI) Program
Good News! Montenegro CIP Is Going to Approve More Projects!
Montenegro Authorized Investment Project at The Top of The List!
Montenegro CIP Begins to Receive Applications!
Montenegro Citizenship by Investment presents Fresh New Options
Montenegro, a Great Opportunity for Investment and Citizenship