Investment in Turkey, One of the best Tourist Destinations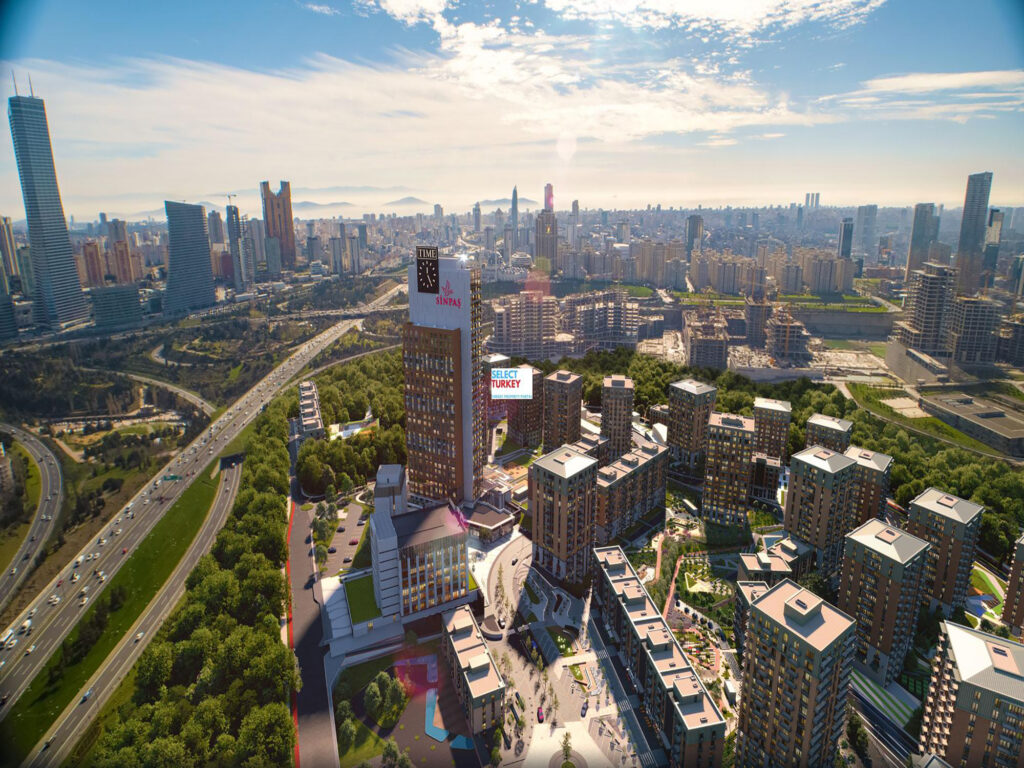 Some people consider Turkey ideal for living because it is host to well-known universities offering quality higher education. On the other hand, there are people who apply for Turkish Visa and Citizenship through investment in order to find European business partners to cooperate with in the various fields of trade. There are other people who choose Turkey to live in because of its amazing climate, while they are interested in experiencing life in one of the Turkey's beautiful coastal cities.
Whatever your purpose of living in Turkey, you need to know about the best cities in Turkey and the cost of living in Turkey. Join us to become more aware of the path of immigration to Turkey.
Istanbul, One of the most beautiful cities in the world
Istanbul is the largest city and the heart of Turkey. It is also the fifth largest city in the world in terms of population within the city, with a population of 15.7 million. Istanbul is known as a worthy and beautiful city not only in Turkey, but all over the world. This city is located at the crossroad of Europe and Asia, and its location has made it viable for many commercial transactions. Istanbul controls the Turkish economy with 38% of total industrial production, 57% of national exports and 60% of national imports. In addition, the rich history, urban architecture and pristine nature of the suburbs attract many tourists to Istanbul every year.
The cost of living in Istanbul is very low compared to big cities. Reasonable apartment prices in Istanbul is also one of the most important factors to consider when buying a house. This beautiful city of four seasons with different amenities, social facilities, low cost of living compared to other major cities in the world, many job and educational opportunities can easily meet your expectations. Even if you do not intend to stay, you can earn money by buying a property and then renting it. Being a four-season and touristic city, with satisfactory educational facilities for foreign students, the demand for property in Istanbul is high.
Antalya, Attractive for Tourism
Antalya is located on the Mediterranean coast and attracts more than one million tourists annually. In addition, Antalya is a popular destination for many Iranians going on holiday to Turkey; So if you want to start your business focused on the Iranian immigrant or tourist community, Antalya is a good option. Antalya is evaluated as special and unique among all Turkish cities in terms of investment growth rate of property market.
Antalya is a city of more than 2 million people with various cultural and social services and facilities such as concert halls, theaters and cinemas, luxury golf courses in Belek, numerous hiking trails and a variety of water sports can be found in every part of it.
In this area, same as Alanya, you can choose any types of beach villas or modern and newly built apartments in the city center or medium-sized houses for investment purposes according to your budget. Property prices in Antalya, like many cities in the world, vary according to the region. Accordingly, the Lara and Konyaaltı districts have the most expensive homes, while the Kepez and Döşemealt districts have affordable, small holiday properties.
The rapid growth in the emerging real estate market in Turkey is attracting international investors.
Notable factors that determine the demand for buying and investing in Turkey are:
Despite the boom in the housing market in recent years, property prices in Turkey are still cheap compared to other countries of the region.
Every year, new laws are enacted to eliminate taxes and create more facilities to motivate foreign investors and buyers of real estate in Turkey.
Exciting beaches and a moderate climate conducive to retirement.
Low cost of living and low crime rates.
The quality of the projects is in accordance with the latest European standards.
According to Turkish statistics, the housing market in big cities such as Istanbul and Antalya has grown between 10% and 15%, and this growth is forecast for the coming years.
One of the fastest ways to become a Turkish citizen is to invest in real estate. It should be noted, however, that when the value of the purchased property is at least equal to $ 250,000, it will lead to citizenship and issuance of Turkish Passport. Given the importance of reviewing the economic situation and tax laws of each country before investing, it is recommended that you consult with an experienced lawyer.
For more detailed information, you can contact Cross Border Freedom experts in the UAE, Denmark or Canada, we will accompany you to make the best investments and obtain a Turkey Citizenship for yourself and your family.
If you have any questions, experiences or comments, please write down in comment section below. You can also ask your questions in the FAQ section of the website so that our experts can answer them.