Portugal Welcomes Startups, Start Your New Business in New Country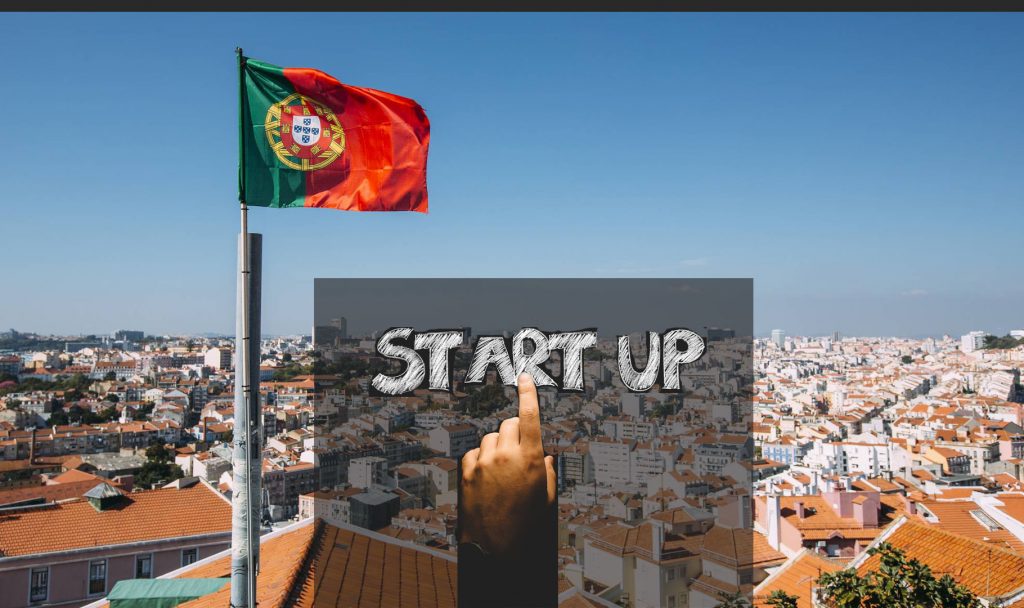 Where are you on the Entrepreneur's Journey? Do you have enough facilities and fund in your own country to launch a Startup? Can your business compete in global market? Do you dare to move to a new country?! Portugal's doors are open to innovative entrepreneurs.
Country of Portugal has the resources and support to turn your startup dream into a revenue-generating business.
Portugal Startup Visa
The Portuguese Government established Startup Visa in March 2018. Startup Visa program has no deadline to receive the applications.
This type of visa is a residence visa for non-EU-Schengen startup founders who wish to be part of one of the fastest developing startup environments in Europe. They believe your knowledge and capacity for innovation is essential to boost the Portugal's development.
The program is executed by IAPMEI (Institute for the Support of Small and Medium-Size Enterprises) and involves the National Network of Incubators. They ensure that your business will be set up next to a community of entrepreneurs already getting along in the ecosystem and acquainted with all the specifications of the Portuguese and European markets.
Requirements
Do you live outside the European Economic Area & Switzerland? If so, you are eligible to apply. Hopefully, you can apply for this visa if:
You are an entrepreneur who wants to develop your startup in Portugal, although you might not have started your business yet;

You are an entrepreneur who has already established a startup in your country and you intends to set it up in Portugal;

You did not have regular residence in the Schengen area in recent years;

You do not have criminal records;

You are above 18 years old;

You have enough funds in your bank account in a total amount of 5146.08€ for 12 months (per person);
You must also prove that:
Your project/startup is based on tech;

Your startup has the potential to create jobs, besides the entrepreneurs you introduced initially including yourself, in your application;

You must provide proof that your startup has the potential to generate an annual turnover of 325,000€ and/or assets value over 325,000€, within 5 years after the start of the contract with your designated incubator;

You have the capacity to establish a company, when applicable, during the undergoing of the program;
As soon as you chose one of the certified incubators to support your startup, your application is complete and you are ready to go!
Steps of the process
Access the Startup Visa website.

The application must be submitted in Portuguese or in English language, through an online form, available in the program website.

The incubator of your preference will get a notice of your request and will review and revise it.

If your application is accepted, you will get approved by the incubator and you will get notified on the portal.
You should prepare these below documents before you apply:
A motivation letter indicating your interest on developing an entrepreneurial and/or innovative startup in Portugal,

The obligatory documents for the eligibility process;

Identification and slide deck of the entrepreneurial project;
The evaluation of your application is based on:
The level of innovation,

The scale of the business,

The market potential,

The capacity of the management team,

The ability to create jobs.
If you wish to be surrounded by smart, passionate people and access the best tools and approaches at your disposal to make your dreams come true, we will suggest you to take the first step, call one of our advisors in UAE, Denmark or Canada, and we will do our outmost to guide you through your Portugal Startup Visa process.
Don't hesitate to comment if you have any questions relating to Startup Visa.
Suggested Articles
Portugal Angel Visa = Fast and low-cost Investment towards EU Residency
Portugal Welcomes Startups, Start Your New Business in New Country
Portugal Golden Visa Raised Half a Billion Euros in 2019
Portugal Golden Visa Investment in Venture Capital Fund or Property
Portugal Golden Visa, Present EUR 470.5 million Investment in 2019