Portugal Golden Visa, Present EUR 470.5 million Investment in 2019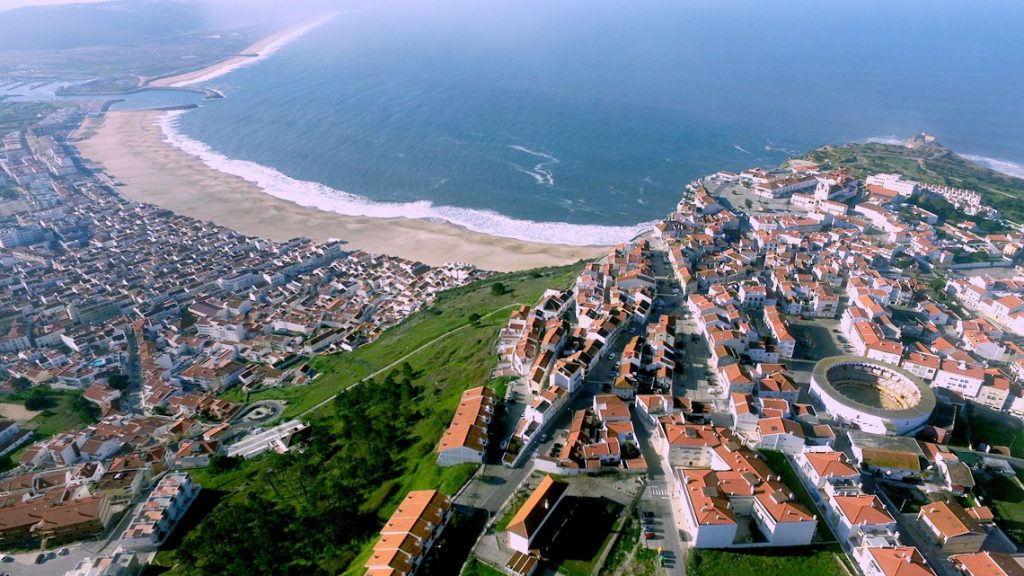 In March 2018, SEF's number of approved applications has reached a new record for its Portugal Residency by Investment which was a significant number in a single month.
During July, 155 Golden Visa main applicants, with Combined Investment of EUR 98.3 million, received their Residency Permits.
The Brazilians' interest in Portugal Golden Visa Program (RBI) has been never recorded before as of today. 37 approvals in July, Brazilians held the second place after Chinese (40).
Also, Turks and South Africans possess sixand four applications, respectively. However, the Chinese's lead seems to be invincible in the Portugal Residency Program.
With a total number of 4,331 investors, China stands far from all other countries combined. Although eight out of ten participants were Chinese as recently as 2015; but the Chinese outnumber applicants do not always win the first place.
Total investment in Portugal Golden Visa in 2019 stands at EUR 470.5 million. With the average monthly investment of EUR 67 million, it implies that the Residency Program by Investment is predicted to raise about EUR 806 million by December 31st.
Since the Golden Visa program launched in November 2012 , overall investment now stands at EUR 4.7 billion (US$ 5.3 billion), nine-tenths of it, is in form of immovable property. So far in 2019, 776 main applicants with 1,293 family members have obtained Residency Permits through the Golden Visa Program.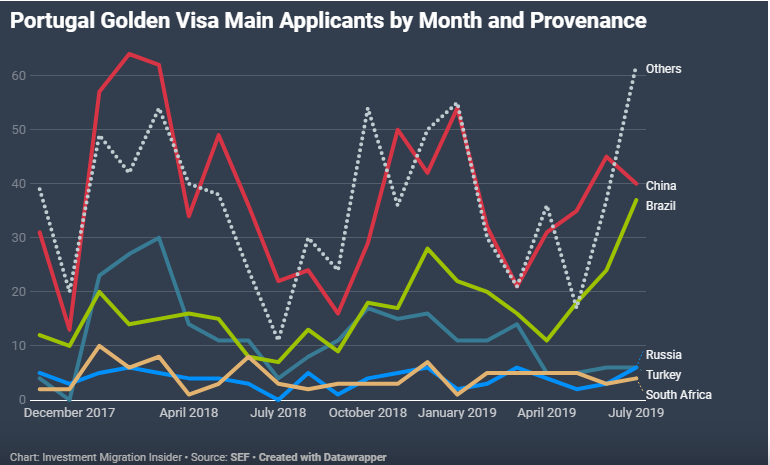 For more information, please contact one of our advisors in UAE, Denmark or Canada, and we will do our outmost to guide you through your Investment and Portugal Golden Visa process.
Suggested Articles
Portugal Angel Visa = Fast and low-cost Investment towards EU Residency
Portugal Welcomes Startups, Start Your New Business in New Country
Portugal Golden Visa Raised Half a Billion Euros in 2019
Portugal Golden Visa Investment in Venture Capital Fund or Property
Portugal Golden Visa, Present EUR 470.5 million Investment in 2019