Portugal Angel Visa = Fast and low-cost Investment towards EU Residency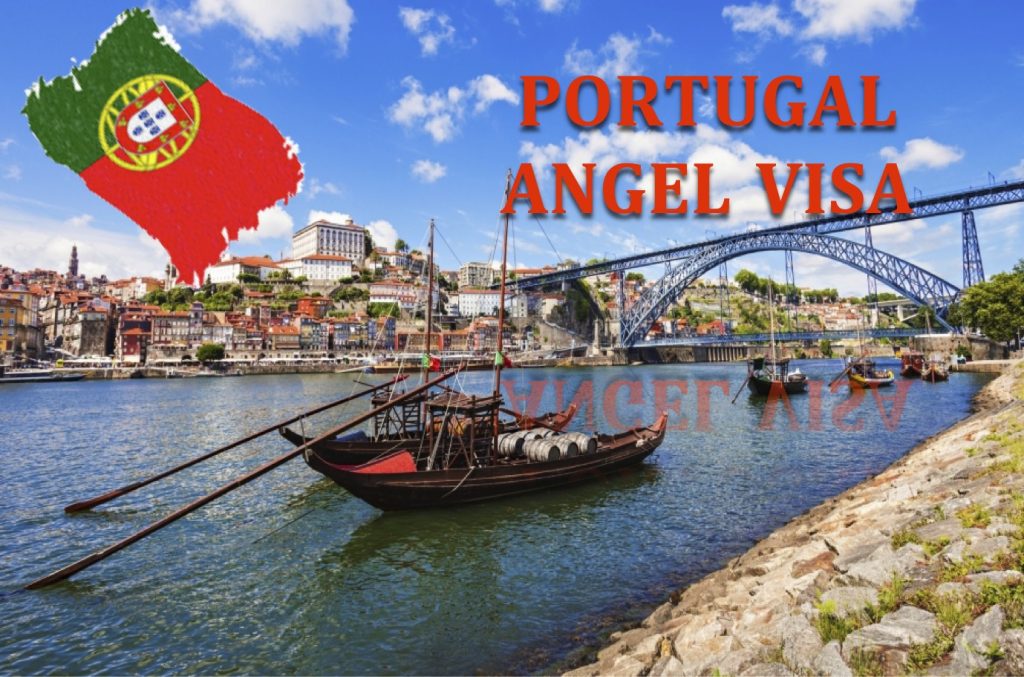 Portugal Angel Visa is an investment opportunity for non-EU investors and HNWIs (High-net-worth individual) to access the early-stage investment opportunities in research and development in Portugal. This kind of visa is a beneficial mixture of investment visa and startup visa.
How does it work? The investor must simply invest in the research and development project of their choice in Portugal from only €175,000 including fees. Best of all, the Angel Visa Program requires no annual maintenance costs, which makes it the most cost-effective investment to EU residency. Moreover, there is not any minimum stay obligation either.
The Angel Visa Program demands a safe investment, and offers a full application services, unlike most EU business residency and start-up visas.
The many benefits of

Portugal Angel Visa
Low Cost: Angel Visa costs less than 50% of most other EU Golden Visa investments. It requires a minimum €175,000 investment inclusive of application service fees for family members. Thus, you can obtain Portugal residency with a once-off cost – without any annual residency maintenance costs. All fees are refundable if Residency Visa refused.
Simple and Reliable: Angel visa was established by cooperation with the Portuguese government. It is fast, simple and predictable, and there is no property investment risk, therefore, the program is safe from most criticisms aiming at the Golden Visa Program.
Fast: You can obtain EU second residency for yourself, your spouse and two dependent family members in less than 4 months. While most other EU Golden Visa Programs, may take over 12 months to process the family residency.
Mobility Freedom: You can achieve the freedom to travel anywhere in Schengen Europe within 4 months, for you and your family and enjoy living and studying in Portugal. 
100% Intellectual Property: Once you invest in an R&D project, you will be considered as the funder and you will fully own the intellectual property (IP) created by the project. The ownership of a modern IP will grant you a sustainable competitive advantage across a wide range of sectors and industries.
Social Added Value: It is not just a purchase of property; you can make an investment that will add value to the citizens of Portugal.
Guaranteed Future for Children: You can enroll your children into high quality educational institutions in Portugal without the need to pay the costly education fees as a foreign national. Residency rights can be passed in your generation. Thus Portuguese Angel Visa is a valuable asset you can give to your children.
No Quotas, No Deadline, and No Stay: There are not any minimum stay in-country requirements. And there exist neither quotas nor deadline for the applications.
How to apply for Portugal Angel Visa?
The question is what steps you need to take to qualify for the Portugal Angel Visa. There are only 5 clear steps to start your journey to Permanent Residency or citizenship.
Step 1: Plan Strategy
HNWI will meet Empowered Startups executives online to discuss and agree on an overall direction of the new venture. The investor will engage Empowered Startups to begin work on their behalf.
Step 2: Receive Residency Visa
Empowered Startups provides main visa documents including: strategic plan for the venture, Empowered Startups letter of support, and letter of intent (LOI) to contract with public R&D body.
Step 3: Travel to Portugal
The investor will travel to Portugal and will have an appointment with Empowered Startups to finalize investment strategic plan, and meet R&D partners. At this time, three-year period of support from Empowered Startups begins. They will provide the HNWI with the progress reports.
Step 4: Monitor Progress
Based on the progress reports, HNWI will provide necessary strategic directions. They will receive documents to support permit renewals from Empowered Startups.
Step 5: Enjoy your facilities!
After final permit renewal before PR or citizenship, the investor chooses the future of their company. The HNWI will decide about applying for PR or citizenship, 24 months after second renewal.
The Portugal Angel Visa is a win-win game for all involved parties. In one hand, the HNWI will possess a 100% EU IP and will have their family members beside them immediately. On the other hand, the Portuguese government will achieve the necessary leverage to execute R&D projects.
If you also wish to invest in the most affordable Startup Visa Program for the minimum of €175,000 and profit from the EU facilities rapidly, please call one of our advisors in UAE, Denmark or Canada, and we will do our outmost to guide you through your Portugal Angel Visa process.
If you have any questions relating to Portugal Angel Visa, please feel free to relay your comments below.
Suggested Articles
Portugal Angel Visa = Fast and low-cost Investment towards EU Residency
Portugal Welcomes Startups, Start Your New Business in New Country
Portugal Golden Visa Raised Half a Billion Euros in 2019
Portugal Golden Visa Investment in Venture Capital Fund or Property
Portugal Golden Visa, Present EUR 470.5 million Investment in 2019