What are the Best European Citizenship Programs?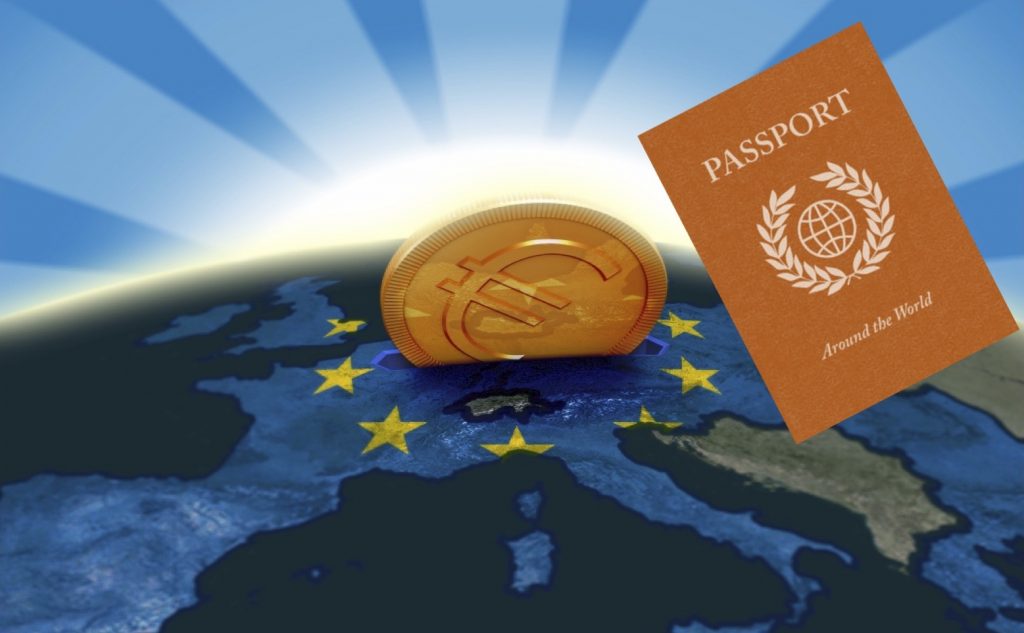 Citizenship by investment programs are so popular not only among investors but also among governments across the globe.
 Why choose a CIP in Europe?
Every day, the amount of people who feel enthusiastic about doing business in Europe is rapidly increasing and it is a top destination for business men and investors to obtain a second passport.
The benefits of European Citizenship
Free mobility,
Boundless working rights in the EU,
In many cases, the EU citizenship can be transferred onto the children and grandchildren.
And other advantages, including:
The low price and costs of the programs,
The short processing time,
The citizenship itself is worthy of the investment
are the most important factors that attract the investors to choose a certain CIP program.
In last year, Moldova and Montenegro take the advantage to launch the programs of their own.
 Good news for interested investors in European CIPs
The good news is that more CIP programs will follow.
Now, let's take a look at the prime candidates of next European CIPs.
1- Greece CIP
Unconfirmed reports indicate a new Greek citizenship by investment program is on the table. The Greek passport ranks sixth globally in the Passport Index website and will give the investors the opportunity of visa-free travel to all EU countries, the US, Canada, the UK, and many other desirable business destinations.
Right now, the Greece Golden Visa is among the top residency by investment programs in the region.
2- Albania
One of the top candidates to establish a CIP is Albania which has been a formal EU-ascension candidate since 2014.
3- North Macedonia
North Macedonia is among the ideal countries for establishment of a CIP.
4- Bosnia and Herzegovina
There is an important element to consider regarding Bosnia and Herzegovina as a candidate for a future CIP, which is the religious landscape.
Which country is a proper alternative for Bosnia?
However, you can benefit from the current available Citizenship by Investment Program which has the same characteristics: Turkey CBI. The number of people across the Middle East who have favorable views of this program remains slightly high.
 Let's review the Current Active European CIPs
For the time being, there are several available Citizenship Programs suitable for investors who wish to do business and travel freely in Europe:
1- Cyprus Citizenship by Investment Program
It is the most attractive programs with several investment options comprising:
Real Estate investment for a minimum of 2M Euro,
Keep/Purchase a Residential Property for a minimum of 500,000 Euro,
Purchase, Establishment or Participation in any Cypriot Businesses or company,
Investment in Alternative Investment Funds (AIFs),
Investment in the shipping industry.
2- Montenegro Citizenship by Investment Program
This program has been recently established and is among top schemes in EU with below Investment possibilities:
Invest in primary agricultural production, wood processing and Fisheries,
Investment of 250,000 Euro in an undeveloped region (north) + Non Refundable Donation,
Investment of 450,000 Euro in a developed region (South) + Non Refundable Donation.
Another great news about Montenegrin fresh but popular program
The good news for investors is that new investment projects have been approved for Montenegro's CIP, and they can choose from available options.
Montenegro New Projects

The Ministry of Sustainable Development and Tourism's officially announced the list of newly approved investment projects:

–Hotel Breza (referred to as a condominium-style property)

–Queen's Beach Hotel Milocer in seaside-town Budva,

–Durmitor Hotel & Villas in Zabljak, a small town in Northern Montenegro.

Three of these approved projects are in the North, where the required property investment is a minimum of EUR 250,000, rather than the EUR 450,000 required for the popular touristic zones of the South.
 3- Moldova Citizenship by Investment Program
This Program is offering one option which is non – refundable contribution to Public Investment Fund. (This scheme is not available for the Iranians)
 4- Malta Citizenship by Investment Program
This CBI program is containing 3 investment methods including real estate investment. (This scheme is not available for the Iranians)
Considering this vast range of European CIPs, the interested investors from around the world can easily choose one of these schemes according to their conditions and enjoy from the benefits of a valuable second passport.
You can easily acquire a European Citizenship! 
To get more information about the available citizenship by investment programs in Europe, please contact one of our advisors in UAE, Denmark or Canada, and we will do our outmost to guide you through your CIP process.
Please feel free to relay your comment below, if you have any questions about European Citizenship or Residency.
Suggested Articles
Montenegro CIP Has a Bright Future!
St. Kitts & Nevis CBI, 35 Years of Success!
Greece Golden Visa & Cyprus CIP Are Competing Closely
Investment in the World Leading Financial Center, the UK
Reasons of Cyprus Popularity for Investment and Business
Fast-track Route to Acquire EU Residency through Investment in Spain
Malta Citizenship and Residency by Investment